The Winnebago Sunstar by Winnebago Industries.
With this line of Winnebago Sunstar Motorhomes, stepping up to Class A has never been easier because of the legendary standards this brand is built upon combined with its advantageous price point. Whether you are driving along the road in the cab or taking a break from travel to lounge in the coach, this motorhome line gives you comfort where you need it most with amenities like the multi-adjustable Versa cab seats with fixed lumbar support and the foam mattresses in the bedroom. 
Every space of the Sunstar Class A Motorhomes is outfitted with the latest modern styles and appliances. The vinyl flooring throughout the coach gives everything a fashionable quality, and the LED lighting keeps everything looking bright and fresh. Even the bedroom has a stylish flare with its decorative bedspread and headboard, and as you prepare your meals each day you will admire the beautiful Corian backsplash, Corian Countertops and enjoy cooking with the 3-burner glass top range.

 If you haven't yet taken the opportunity to experience the pure quality and affordability of the Winnebago Sunstar Class A Motorhome, now is the time to do so!
The Winnebago Sunstar 29V is also available in the National Park Edition. The National Park Edition features outdoor-inspired style.  The Sunstar NPF Limited Edition is designed in partnership with National Park Foundation. Inside the NPF Edition Sunstar you'll find the "Town and Country" interior with Salinas oak cabinets and trim providing a special outdoorsy feel reminiscent of iconic national parks. Enjoy beautiful views from the NPF Sunstar with frameless tinted windows which offer stunning unobstructed views from inside the coach. Inside you'll have your choice of either Theater Seating or a Sofa Bed.
Winnebago Sunstar Interior Fabric and Wood Cabinet Options
Winnebago Sunstar Interior | Choose from Two Fabric and Wood Cabinetry Collections
Winnebago Sunstar Interior Fabric Options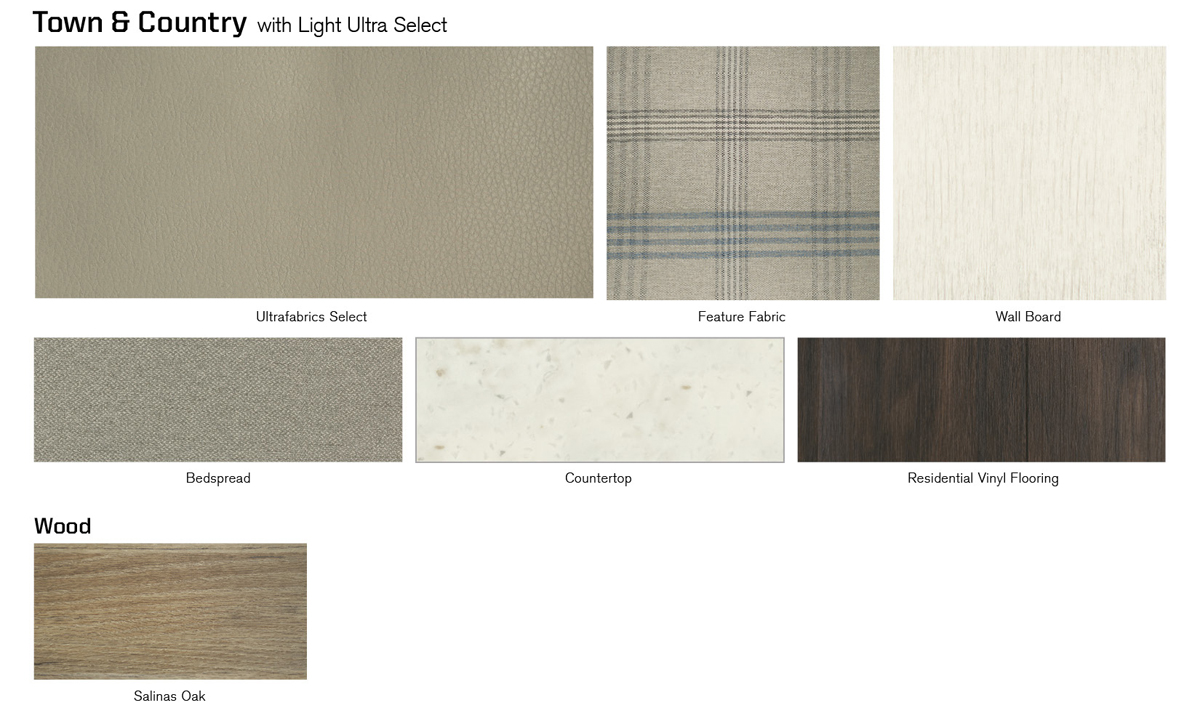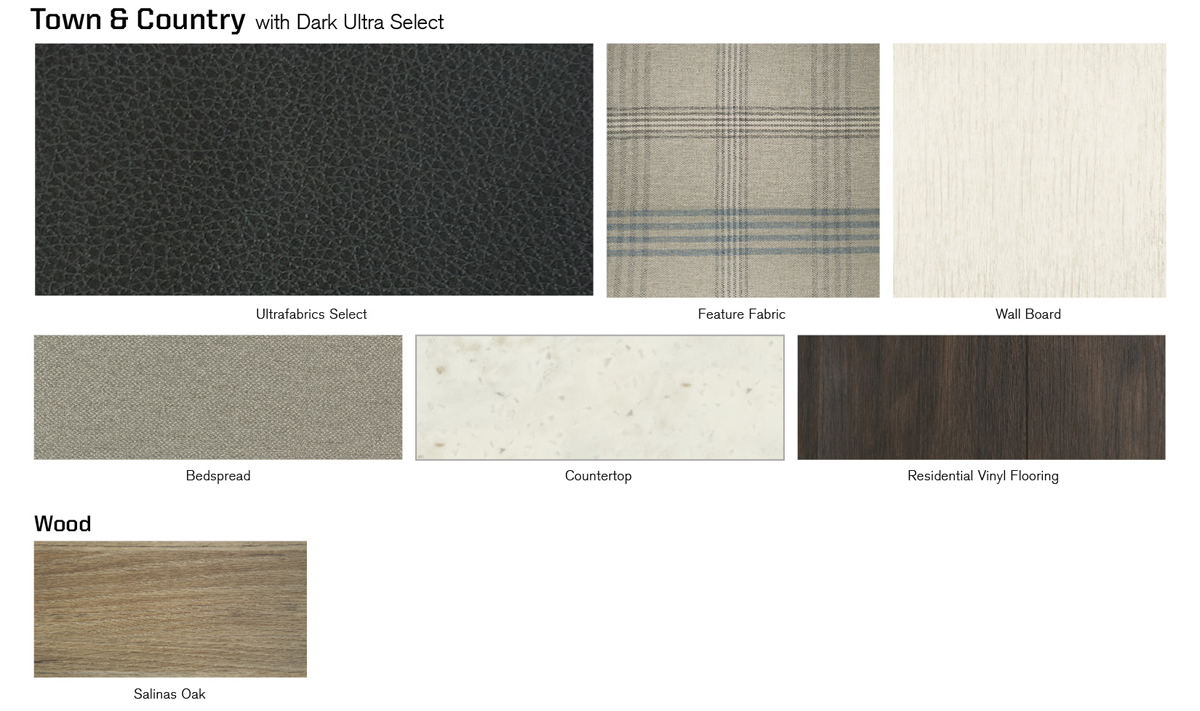 Winnebago Sunstar National Park Foundation Edition Interior